Am./Can. Ch. Aberdale Sugar Hill Like A Rock "Stone"
Sugar Hill's Bi Design "Cody" X Aberdale's Diamond Jubilee "Jubie"
Stone is 15 1/2 inches tall, eyes and thyroid are normal, VWD is normal, OFA excellent, non-white factored, and is bi-factored.
Stone was totally owner handled to his Championship. He finished with four majors, three under breeder judges Tom Coen, Nioma Coen and Guy Jeavons.
He is passing on his beautiful blue color and seems to be producing more girls, than boys. Check "The Next Generation" in this web site to see his newest son. Other kids on the site can be found at "The Boys" and "The Girls" web pages.
He has a daughter, "Frankie", who has just finished her American Championship, a son, "Potter" who has 7 points towards his American Championship and a daughter who is now MACH Sugar Hill The Weather Witch CD MX MXJ EAC OJC NGC TN-N "Storm"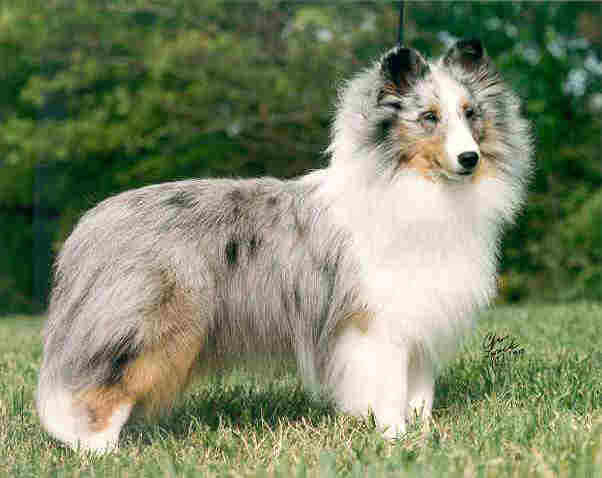 At 10 months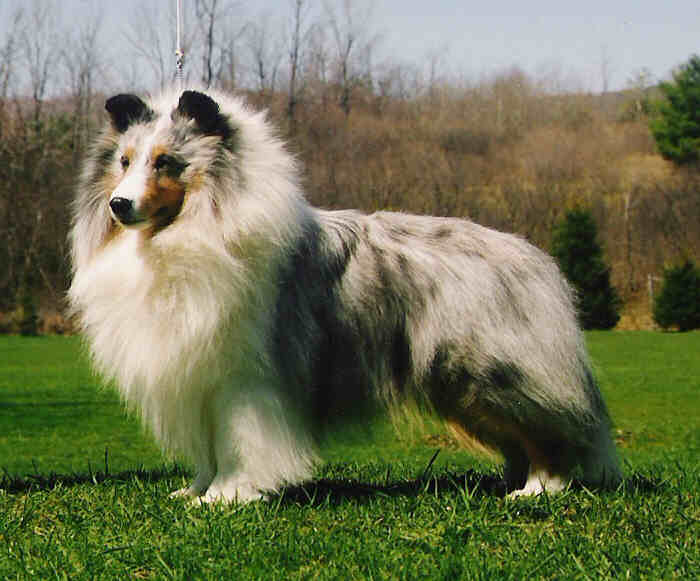 As an adult